Dermapen ™ Stem Cell Facial

Advanced facial skin rejuvenation
Whether you want to reduce the appearance of fine lines and wrinkles or have scars, stretch marks or other blemishes you want to get rid of, our revolutionary Dermapen™ Stem Cell Facial is designed to offer incredible results for all skin types.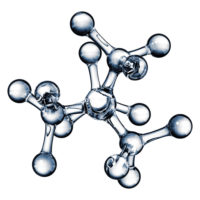 Dermapen™ microneedling treatments work by harnessing the power of your body's own skin-healing mechanisms. The treatment causes thousands of tiny micro-traumas to the skin, promoting collagen and elastin rejuvenation. The intended result is tighter, lifted skin, with improvement of common blemishes such as fine lines, wrinkles, stretch marks, pores, pigmentation and scarring.
Dermapen™ Stem Cell Facials combine the superior results of a Dermapen™ microneedling treatment with the regenerative benefits of the advanced Dr Weber Skincare Professional Formulation stem cell serum and mask.
Harnessing the power of stem cells
For longer-lasting results, Bodyvie Stem Cell Facials incorporate a scientifically formulated Dr Weber Skincare Professional Formulation stem cell serum and mask. Notable for their regenerative properties, stem cells promote collagen production for powerful skin rejuvenation and wrinkle reduction when applied to the skin.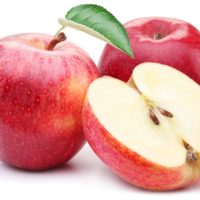 This pioneering serum has been developed from a rare Swiss apple, the Uttwiler Spatlauber, which is known for its supreme preservation qualities. The phytonutrients, proteins and stem cells found in this apple are harnessed to create an advanced serum that aids long-lasting youthfulness to your skin.
By delaying a process known as senescence – the natural slowing down of cell division – the serum aims to reduce fine lines and wrinkles and maintain your skin's natural vitality. Your skin cells become stronger, healthier and more resistant to harmful UV rays, while the hydrating seaweed extract and hyaluronic acid also present in the serum helps to keep your skin naturally moisturised.
Your Stem Cell Facial treatment begins with an in-depth consultation to help us understand your requirements. Your Bodyvie clinician will then begin with your microneedling treatment, gently using tiny, pulsating microneedles to make miniscule microtraumas to your skin. We then apply the stem cell serum.
After your treatment, your skin may be red and flushed and will feel sensitive to the touch. These effects generally subside in up to 72 hours, dependant on the individual patient.
Call us and book a consultation today. 
Each treatment may vary from one person to another.
Treatment Summary
Duration of results
12 months
Before & After Image Gallery
FAQs
Depending on the nature of your requirements, you may only need a shallow Dermapen™ treatment, which merely tickles. If you require deeper skin needling, we will numb the area with anaesthetic cream to ensure maximum comfort.
You will notice the effects of this treatment after one session, but we recommend a course of treatments for optimal results. We will recommend an appropriate treatment programme to suit your requirements.