INTRAcel Microneedling

An innovative treatment for rejuvenated skin
Are you fed up with looking older than you feel? Wrinkles and fine lines are an unfortunate fact of ageing, but you no longer have to resort to expensive, painful surgery to look younger. At Bodyvie, we are pleased to offer the revolutionary INTRAcel microneedling treatment to help reduce signs of ageing and restore a youthful appearance that will boost your confidence. This treatment is also able to help improve skin tone and texture, diminishing the appearance of pores, stretch marks, acne and scarring.

INTRAcel microneedling is an innovative and scientifically proven treatment that uses tiny insulated microneedles to penetrate the skin and create tiny columns that facilitate healing and result in natural skin recovery. Simultaneously, the clever INTRAcel system emits a high-tension radio-frequency pulse that selectively degenerates collagen fibres to stimulate the production of new collagen and deliver energy to the dermis. Unlike laser procedures or surgery, INTRAcel microneedling protects the healthy skin from damage because it targets the layers beneath the surface of your skin.
Your Bodyvie INTRAcel treatment will begin with an in-depth consultation to help us understand your requirements. After the procedure, you will be able to resume your everyday activities immediately, but you will notice that your skin looks red and slightly puffy. This should go down within a few hours, after which you may notice tiny needle marks appearing as purple dots.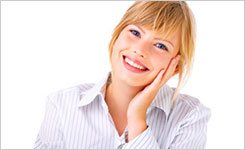 Your skin will become dry and flaky three to five days later. This is normal, and once it has all peeled off, your skin will be noticeably rehydrated and cellular regeneration will be well on the way to achieving firmer, rejuvenated skin. Your skin will be fully recovered within a week.
Book to arrange your INTRAcel consultation today and regain a more youthful appearance. 
*Individual Results May Vary
Before & After Image Gallery
Frequently Asked Questions