Chris, Richmond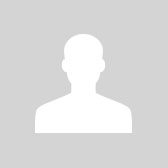 I have been a client of Bodyvie for several years now and cannot recommend highly enough this professional practice.
After first receiving an in depth skin analysis, I was given expert and professional advice on ways to improve my skin, both in terms of products and then moving forward with treatments.  Great care and attention was given to me throughout and by all members of the Bodyvie team – who are truly wonderful, knowledgeable and also fun !  Together, they demonstrate great customer service – and I always look forward to my visits !
I have been delighted with the many treatments I have experienced during this time and have been thrilled to receive many compliments from friends and colleagues about how good and improved my skin now looks.
Dr Aggie is fantastic!!  She is an expert at what she does, and I feel totally at ease in her care.  I am a great fan of the dermaroller and, as a next step, have recently had my first Intracell treatment.  Dr Aggie talked me through everything in such detail and the results are just amazing and have definitely given me a more youthful and glowing appearance.
Many thanks to all the Bodyvie team – as you can guess, I'm very happy !!!! *Results may vary from person to person and are not guaranteed