Cyst Removal

Quick, painless cyst removal in safe medical hands
Cysts are growths of varying sizes that can occur anywhere on your body, and they are mostly completely benign. However, while they often go away of their own accord, they can be unsightly in appearance, making you feel self-conscious. What's more, when left untreated, some can become infected and painful, and can even leave behind scarring.
At Bodyvie, we can remove troublesome cysts quickly and safely as part of our private minor ops service, giving you unblemished skin and restoring your self-confidence.
The majority of cysts we treat are sebaceous, but we are able to remove all types of epidermal and skin cysts from any part of your body. Sebaceous cysts grow beneath your skin and are filled with a fatty substance called sebum, which is a yellow-white colour and fairly solid to the touch. Smooth and round in appearance, they are caused by a build-up of sebum in the hair follicle gland opening, and they can form anywhere where there are hair follicles on your body.
Some people are prone to them because of a genetic predisposition, while others occur randomly with no discernable cause.
Your cyst removal procedure at Bodyvie will be carried out by Dr Weber, who has over 30 years' experience and performs these minor operations on a daily basis. The exact nature of the procedure will depend on the size and nature of the cyst; some require only the wall and contents to be removed, while others may require total excision, which eliminates the risk of them returning.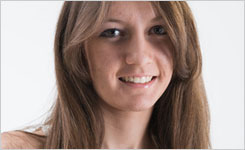 Whatever removal treatment you require, will ensure that scarring is kept to an absolute minimum. Cyst removal is a quick and minor procedure and you will be able to resume your day-to-day activities straightaway.
Quickly get rid of your cyst by arranging a consultation. 
*Disclaimer: Individual Results May Vary
Treatment Summary
Duration of results
Permanent reduction
Treatment Prices
Treatment
Cost

Cyst Removal without Histology


(small up to 2 cm)
£

450


(£400 for additional ones during same session)
Frequently Asked Questions
The cyst removal procedure is carried out under a local anaesthetic in order to minimise discomfort.
Where necessary, cysts are sent for histological analysis following removal, which will tell us whether the cyst contained any potentially harmful cells.