Skin Rejuvenation

Helps roll back the years for a radiant complexion
Skin becomes thinner and saggier as it gets older, resulting in lines and wrinkles and a dull, ashen appearance. This can dent your confidence and make you look older than you feel. At Bodyvie, our range of skin rejuvenation treatments are designed to give the skin a new lease of life.
We have several skin rejuvenation treatments to suit your particular requirements, including mesotherapy, laser therapy, facials and chemical peels. Mesotherapy works by injecting vitamins, minerals and amino acids directly into the target area. This treatment, which helps to promote the production of collagen and elastin – which naturally produce healthier, more supple skin – can also be combined with wrinkle relaxing injections to achieve greater results.
Our advanced laser therapy treatments also stimulate the production of collagen for an effective way of tackling stubborn acne scars and other blemishes. This treatment works by using laser energy to penetrate the skin and heat the underlying layer, called the dermis.
Chemical peels promote collagen production slightly differently, removing the surface layer of dead skin, increasing circulation to give a more luminous effect. Medical-grade facials are one of our most relaxing treatments, involving gently resurfacing the skin, applying an intensive mask to suck out toxins and oils before applying a cocktail of vitamins to nourish and hydrate.
Your Bodyvie aesthetician will discuss your requirements with you, and we will design a bespoke treatment plan to suit your needs. Each treatment may vary from one person to another.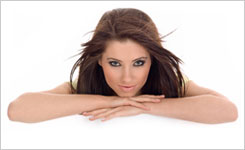 Start your journey to a plumper and more revitalised skin by arranging a consultation.

Before & After Image Gallery
FAQs
All our skin rejuvenation treatments are able to precisely target the specific areas of your skin you would like to improve, and we have treatments suitable for any part of your body.
The number of sessions needed depends on the treatment. With peels, for example, you will notice an immediate difference, while other therapies require a series of treatments for optimum results. Your bodyvie aesthetician will advise during your initial consultation.