Non-Surgical Facelift

A way to tighter, smoother facial skin
The skin on your face can start to look old and tired thanks to the ravages of ageing, sun exposure and pollution. The non-surgical facelift uses microneedles to penetrate the skin and deliver energy to the dermis, stimulating the tissue, and encouraging the natural production of collagen and elastin. This helps make the skin appear plumper and more supple.
The same treatment is also used for sagging skin, fine lines and wrinkles, and for diminishing the appearance of pores and acne scars. Overall the Non-surgical Facelift from Bodyvie is one of the best and most natural aesthetic treatments. No laser or product is used on the skin.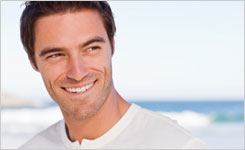 Face Lift using Microneedling
Depending on what you want to achieve from your non-surgical facelift, you may need more than one session for the best results. We have three different versions of the treatment, and your consultant will advise you on which one is best suited to your requirements. *Each treatment may vary from one person to another.
Book for a consultation today for non-invasive action to a fuller looking face.
Before & After Image Gallery
FAQs
Our doctors aim to keep the procedure itself as painless as possible by administering topical anaesthetic an hour before your treatment. They also use nerve blocking injections in order to reduce discomfort during the procedure.
This treatment typically results in dry and flakey skin between three and five days later. This is normal, and peeling is followed by the re-hydration, cellular regeneration and collagen stimulation that achieves fresh, younger-looking skin.