Seborrheic Warts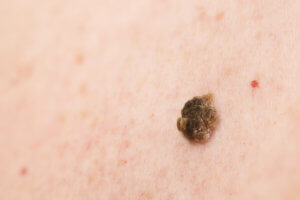 Seborrheic warts are benign growths which develop with age. These often pigmented growths are harmless and common for those 40 years and older. Seborrheic warts are considered unsightly and a nuisance as they can become inflamed, itch and catch on clothing.
Treatments for Seborrheic Warts
Seborrheic warts are harmless growths and are common in the ageing process. Also known as Seborrheic keratosis, these wart-like growths become more apparent in one's 40's or older. You may experience one growth or multiple lesions as you age.
These warts are often tan, brown or black and they appear as a circular shape. As these growths develop, they can be textured and/or raised and have a waxy or scaly appearance. They can feel irritated and itchy if they are rubbed against clothing which can be uncomfortable.
The warts are completely benign and are easy to diagnose though to the untrained eye they can be confused for a pigmented skin cancer. If you are concerned about a patch of pigmented skin, it is advised to see your doctor have it diagnosed correctly.
Seborrheic warts can be removed with cautery to reduce irritation and itching they may cause. If these lesions develop on the face, their removal can boost your confidence.
Contact our friendly team, and they will help you arrange a consultation with one of our experienced doctors.
SYMPTOMS of Seborrheic Warts
Seborrheic warts appear on the face, neck, chest, abdomen or back and are often pale, tan, brown or even black. These growths start as having a small bumpy texture but develop a warty texture with time. These type of warts can also appear waxy or scaly.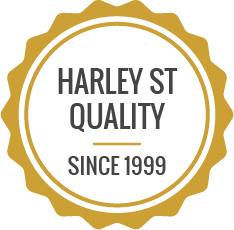 CAUSES of Seborrheic Warts
Sunlight and UV exposure
Ageing
Genetics
Prevention of Seborrheic Warts
The cause of seborrheic warts is not clear yet to doctors though it is highly likely genetics play a role in their development making them difficult to prevent. It is advised to avoid unnecessary UV exposure as a prevention method.
Book your Consultation
High quality healthcare in Richmond
One of the first cosmetic clinics in the UK
Experienced team of doctors
"Always amazed at the professionalism, treatment standards and patient care shown at Bodyvie…"
Jonathan

ⒸBodyvie Limited 1999 - 2021 All rights reserved. All trademarks acknowledged.
Company number 3849113