LipoFirm Pro
Lipofirm Pro is a state-of-the-art innovative combination of technologies, used for non-invasive body sculpting and skin tightening.
Trilipo is an advanced piece of technology we use that provides safe and effective treatment to help fat reduction, reduce stretch marks and tighten skin for long lasting effects. It is a highly advanced solution for non-invasive facial and body contouring. The procedure is quick and pain-free.
Lipofirm Pro combines two technologies: TriLipo Radiofrequency (RF) and TriLipo Dynamic Muscle Activation (DMA) which are working at the same time, using one applicator. This guarantees great results for optimal fat reduction and skin tightening.
Wrinkles and sagging skin are common problems associated with ageing. This happens due to the fact that collagen levels in our body decrease as we age. This in turns leads to skin losing some of its elasticity. The Radio Frequency system helps in stimulating collagen production and in consequence it helps in improving the skin's appearance. Sagging skin around the eyes, forehead, mouth, cheeks or under the chin (to name a few) can be treated using this procedure with minimal risks.
How does it work?
Uses radio frequency to release fat
Naturally removes the released fat using lymphatic drainage mechanism
Restructures the skin by applying radio frequency energy that causes collagen contraction & rejuvenation
Lipofirm pro can treat all areas of the body from waist, thighs, stomach and buttocks.
Lipo Firm Pro Treatment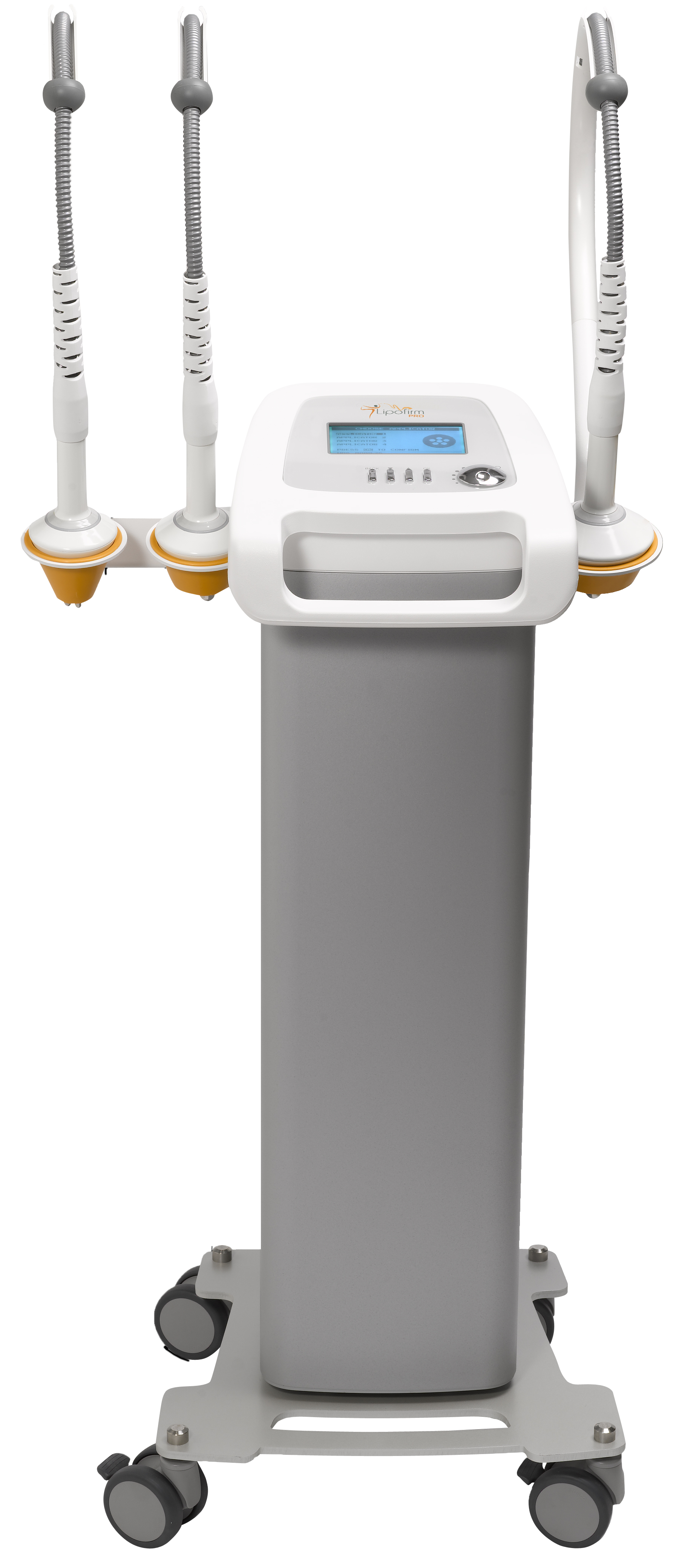 The TriLipo technology works on the lower levels of the skin (dermis), fat (hypodermis) and muscle layers, in order to deliver excellent results in fat reduction. The TriLipo RF energy heats the fat that sits under the skin (subcutaneous fat) which stimulates the release of liquid fat which is in the fat cells. This process speeds up natural fat metabolism.
Throughout the treatment, you will experience a warm feeling, followed by a pinging sensation. This is when dynamic muscle activation begins, at this point of the treatment this causes the muscles to contract. One of our experienced aestheticians will proceed to apply a small amount of pressure to support lymphatic drainage, this is not painful but you may feel a slight discomfort. Your aesthetician will regulate the amount of pressure they apply.
Benefits of having this treatment include: focused fat reduction, skin tightening & firming, improvement in cellulite, reduction in wrinkles, toning and firming of muscles, enhanced blood circulation
Here at Bodyvie we suggest undergoing at least 8 treatment sessions, recommending that they are 1 week apart from each other to help boost your results. The TriLipo effect is visible for some patients from the first treatment. Do bear in mind that this does vary for each individual, as everyone's case is different.
Book a consultation today to start getting rid of stubborn fat and loose skin.
*Results may vary for individuals
Before & After Image Gallery
FAQs
This depends on how many body areas you are looking to treat roughly lasting for 30 to 60 minutes. However, this can vary.
We do suggest you try to lead an active and healthy lifestyle, following a healthy diet to help improve your results
We advise avoiding having LipoFirm Pro performed on your abdomen during menstruation. This contracts your muscles, which for some patients can result in stomach spasms and a heavier flow.